Can sharks flee from a hurricane?
Monday, 08 March 2021
Linda Chivell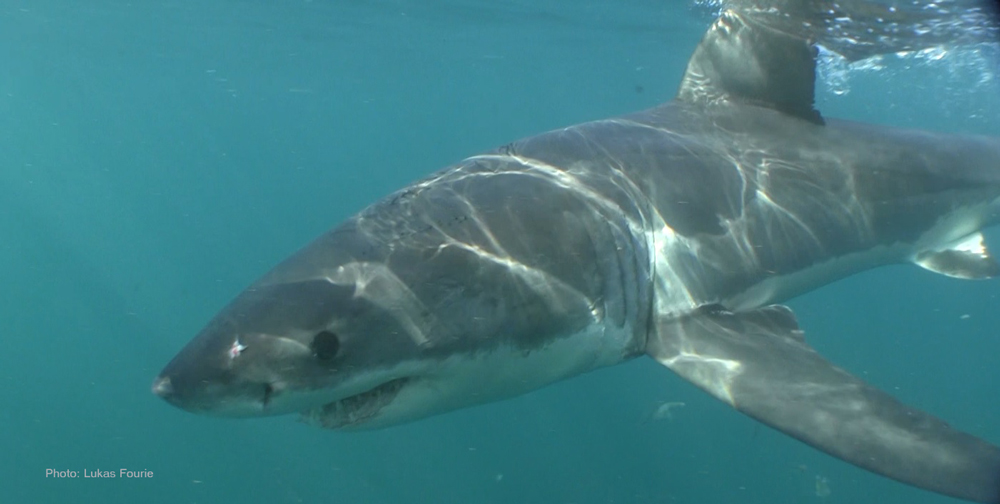 Sharks have been around for 500 million years, so it is no surprise they've learned a few things about survival. By a chance discovery, scientists have learnt that sharks avoid mighty hurricanes by quickly diving for deeper waters.
"When these big storms come through, you have a lot of wind, a lot of waves—a real chaotic environment," says Grace Casselberry, a doctoral candidate in marine science at the University of Massachusetts Amherst. "We think they're moving out to these deeper areas to take shelter from the storm."
Normally, before a big storm blows in, the scientists would retrieve their receivers to avoid losing them. But when Hurricane Maria struck so fast, they didn't have time. Fortunately, most of the receivers survived the hurricane and recorded how the sharks behaved.
About two hours before the strongest part of the hurricane hit, when the hurricane was about 100 kilometres away, nine of the sharks, including individuals from each of the four species, moved out of tracking range toward deeper water.
Hurricanes can cause lots of environmental changes before they make landfall including high winds, storm surge, and high rainfall. They also create areas of extremely low barometric pressure which many animals can detect.
For example, sharks have an organ called a 'lateral line,' which is a long row of small pores on each side of their body. Connected like a fluid-like canal, they sense changes in the surrounding pressure and are usually used to "feel" wounded prey. But they can also detect drops in the pressure that indicate an approaching hurricane. These ancient predators also have a very sensitive inner ear, which allows them to detect the pressure changes associated with storms.
The sharks are most likely sensing this change in barometric pressure caused by the storm and took that as their cue to dive deep. If a storm was hitting, considerable surface chop and tidal surges are created so they would be really flailing around in there, hence it's possible that they are effectively deciding that being trapped in a shallow area in a storm is worse than risking the deeper potentially predator patrolled the water
#ScienceSavesSharks and these results show why sharks are such successful survivors
They have the ability to overcome really difficult times and If we let them be, they can live for a really long, long time.