Daily Shark Cage Diving Blog - 8 November 2019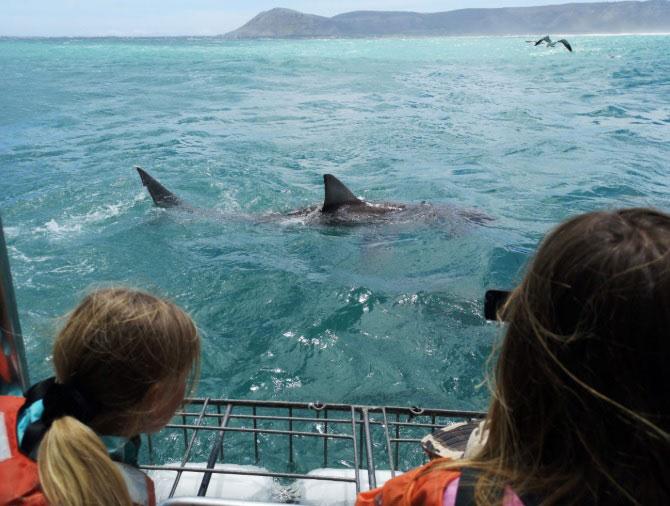 Daily Blog 8/11/19
After 2 days of bad weather and lots of home repairs, we finally managed to get out to sea today and with the backlog of clients we had a double trip day.
On our first trip, we managed to spot 1 3.5m female Great White Shark and about 30 Bronze Whaler/Copper Sharks.
The weather was a slight Easterly wind with a slight swell out of the South West, otherwise, it was a pleasant morning.
On our second trip, we saw the same Great White Shark again which our up a good show for a few minutes.
Luckily the Bronze Whaler/Copper Sharks are in full force at the moment and are giving extremely close encounters.
It would seem that there is only a handful of Great White Sharks around at the moment, but they are still here and have been almost daily sightings for the last few months.
Book your trip with Great White Shark Tours today and enjoy the day with us aboard Apex Predator.