Daily Shark Cage Diving Blog 28 November 2019
Monday, 02 December 2019
Boat Crew - GWST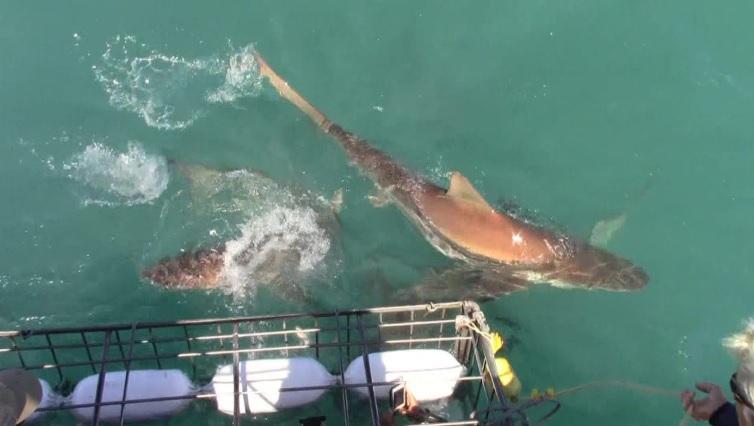 We launched at 8:45 today to avoid the strong southerly wind expected to pick up later the morning.
No sooner did we get to our anchor spot when we were greeted by 5 Bronze Whalers sharks.
Even an opportunistic cape fur seal braved the sharks to pay us a visit.
Throughout the trip we had a large number- up to roughly 40 - copper sharks around the cage during the trip, with frequent and very active attempts on the bait and the decoy line keeping our divers and guests onboard oo-ing and ahh-ing seeing the graceful ferocity of sharks so close!
All round a fantastic day out on Apex Predator with our amazing sighting of copper sharks!
Click here to book a cage diving of surface viewing trip with Great White Shark Tours.