Daily Shark Cage Diving Blog - 26 November 2019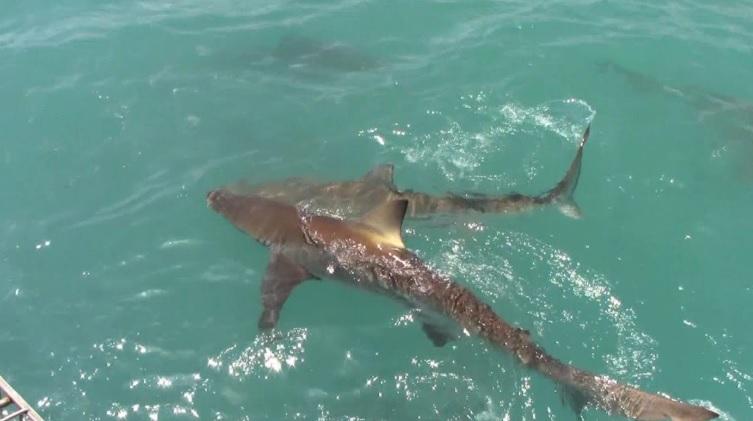 Shark cage diving today was a blast, setting our divers up for some fintastic memories.
Today we had a morning and afternoon trip and on both trips, the divers had spectacular close encounters with a Bronze whaler sharks and even from the boat, the people could enjoy them seeing them above and below the water
The first trip launched at 10:30 and we headed to our summer area at Joubert se dam.
Within minutes we had 10 sharks around the boat coming very close to the cage
The 2nd trip was pretty much the same as the first with close encounters with the copper sharks - well worth getting into the water for!
Our sightings for the day was roughly 49 different sharks -all shades of bronze colour.
Beautiful trips, thanks for joining us guys!
Book online and get a FREE video link of your shark diving trip