Daily Shark Cage Diving Blog - 23 November 2019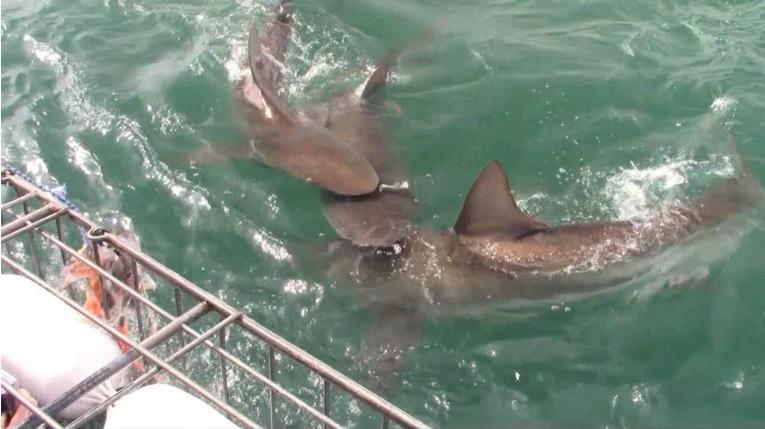 The bay looked a little dreary this morning with overcast skies as we launched early before the wind started picking up towards the end of the day as predicted.... but still beautiful as we headed off from Kleinbaai harbour to our summer area at Joubert se dam.
However, the shark activity was anything but bleak with the bronze whaler sharks were yet again the first to surface, moving around the boat silently appearing out of the murky depths right, left and in front of the cage.
Within minutes the divers had exciting close face to face encounters of the sharks and the surface viewing guests had seen copper shark activity continued throughout the trip. At one stage there were about 15 Bronze Whaler/Copper Sharks around the boat.
What an incredible morning full of sharks coming in all colours and sizes and by the end of the trip we had seen about 40 Bronze Whaler/Copper Sharks.
"Wowwww !!"
"Great activity on the water that I recommend to everyone. First, Amilia and all the staff greet us with a nice lunch and different explanations. Once on the water, it is possible to dive at least twice in a cage. While waiting for our tour, we can see the sharks also from the boat. In addition, snacks and beverages are available to all! Very impressive and also very safe. The guides are extremely nice! Thank you for this beautiful experience"
Tripadvisor review from
LaurenceTheriault