Daily Shark Cage Diving Blog - 19 October 2019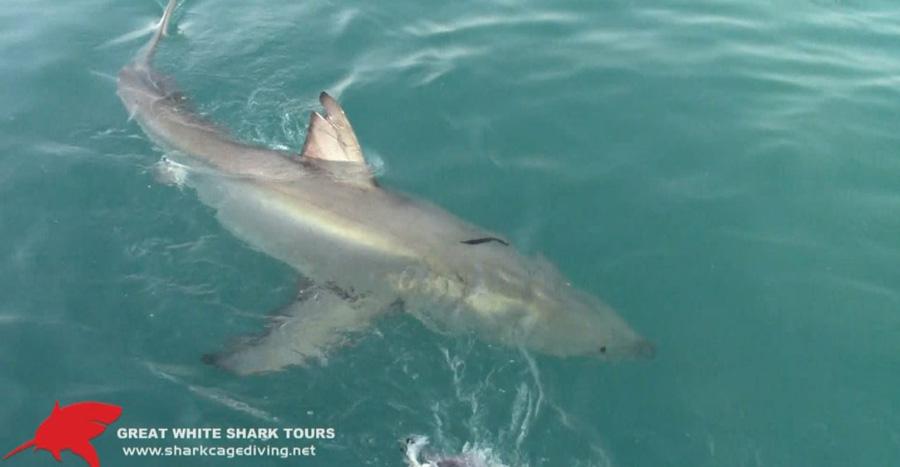 Daily Blog 19/10/19
Today's trip at Great White Shark Tours left around 8:30 to our anchor spot at Joubert se dam. It was overcast with almost no wind out of the South.
As normal the Bronze Whaler/Copper Sharks were there within 5 minutes. Around 9 am we had our first of the 2 Great White Sharks spotted. The first Great White Shark was a 4m male that was putting on a brilliant show for our guests. The 2nd Great White Shark of about 2m arrived around 10 am and didn't do much around the boat. At 10:30 we got our 3rd Great White Shark of about 3m which also out on a good show
We were also lucky enough to see a Short-Tailed Stingray with a huge chunk bitten out of the front of its body. Normally the Great Whites hunt these rays in the shallows and bite chunks off them, however, these bite marks seem to heal quite well and have a battle scar to show off.
Around 11 we had no divers left and seeing as it was still early and nice weather, we headed to Dyer Island to show the people the Cape Fur Seal/Sealion Colony. They reckon that the Cape Fur Seal colony consists of around 60 000 Cape Fur Seals.