Daily Shark Cage Diving Blog - 18 October 2019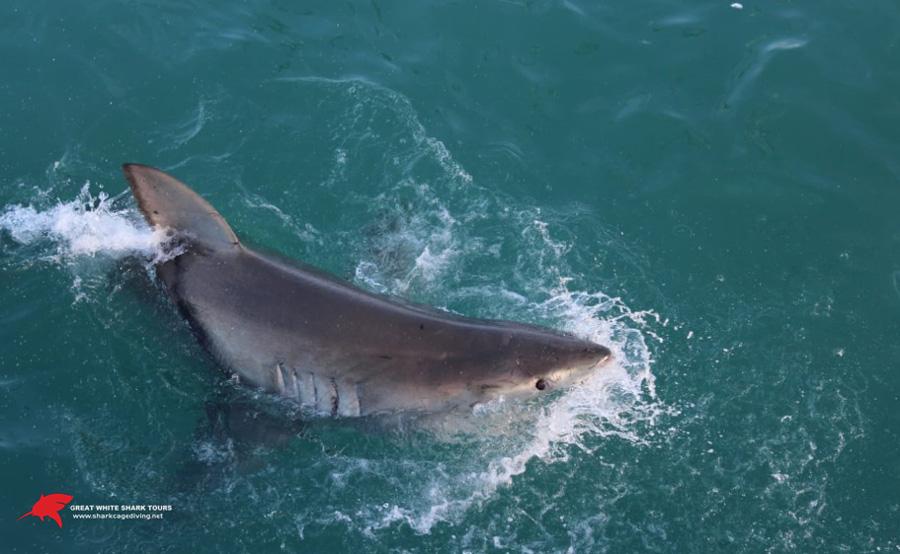 Daily Blog 18 October 2019
We head out today for our summer working area at Joubert se dam, the weather was slightly overcast with a very light Southerly wind.
Within the format few minutes, we had 3 Bronze Whaler/Copper Sharks and roughly half an hour later we spotted our first Great White Shark.
We managed to get 2 cages through with the Great White Shark and the Shark disappeared. A while later a 2nd Great White Shark appeared and we managed to get the remaining two cages to see the Great White Shark.
We had a brave male Sea Lion/Cape Fur Seal around the boat, that was chasing the little Mullets around the boat.
For the day we saw 2 different Great White Sharks and about 25 different Bronze Whaler/Copper Sharks.