Daily Shark Cage Diving Blog - 17 October 2019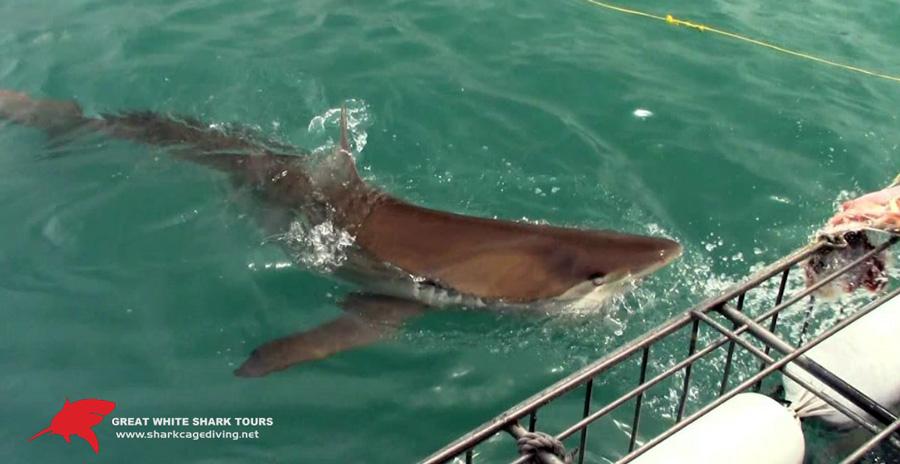 Daily Blog 17/10/19
Today started off a little chilly with windy and overcast conditions. The swells from the last few days have started to subside, though there was still a 3m swell running with a slight Southerly wind. The visibility was only half a meter from inside the cage.
We were greeted again with about 5 Bronze Whaler/Copper Sharks and shortly after 3 Great White Sharks of about 3.5m, 2.5m and 3m.
Despite the impaired underwater visibility, we had spectacular surface sightings from the boat!
The first Great White Shark was leaping out of the water after the bait and made for an amazingly memorable trip!
Come book a trip with Great White Shark Tours and experience bucket list moments with these amazing animals.