Daily Shark Cage Diving Blog - 17 November 2019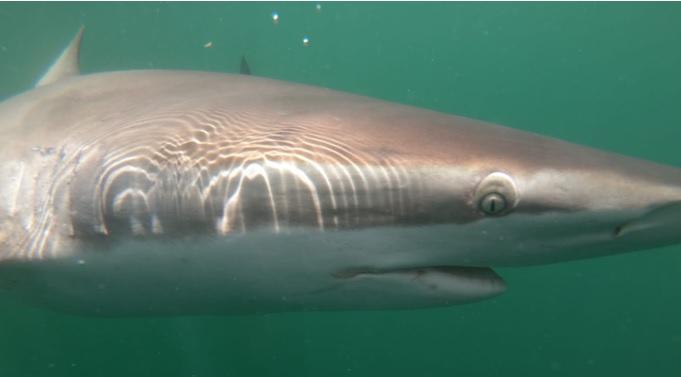 Today we had an unpredicted Westerly wind.
This caused a bit of choppy conditions, but it did not hamper the activity of the "Golden Sharks" of Gansbaai.
After launching from Kleinbaai harbour we headed to our summer spot at Joubert se dam.
Within 5 min we had 5 Bronze Whaler/Copper Sharks around the boat. We allowed multiple dives in the cage which gave the divers ample time to enjoy these magnificent beauties up close and personal. The clear water and good visibility made the shark trip memorable, above and below!
However, let the Tripadvisor comments of yesterdays trip be your guideline when booking your trip
"Fantastic experience. Many sharks around the cage, peak time had six. However, there was no great white. The water is super cold but you will feel good after a soak in cold water. This is one of the best experience I had in Cape Town. Highly recommend!!!