Daily Shark Cage Diving Blog - 12 October 2019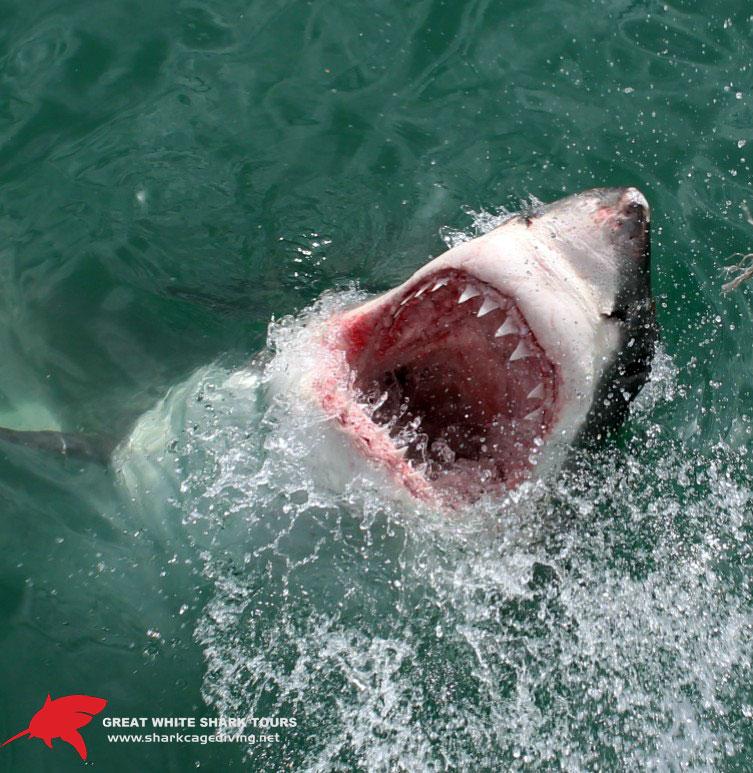 Daily Blog date 12/10/2019
Today has been a spectacular day shark and weather-wise for Great White Shark Tours.
The trip started at 10:30 due to a low tide issue, which prevents our boat from launching due to the lack of water. The weather was just perfect, sunny day and no wind to talk of. The visibility was a bit better than our previous trip with about 2m of visibility.
We headed out to our normal spot at Jouberts se dam after our safety briefing. We dropped anchor and were not disappointed by both the Great White and Copper Sharks, which arrived in the first 15 minutes.
The divers were quick to take to the water as the sharks were up and down the front of the cage for most of the trip. There were two Great White Sharks spotted for the day of which one was tagged with an acoustic tag, which we have named Scarface due to body markings.
Acoustic tags are placed on the sharks so researchers can track their movements in the bay. There are also receivers located around the coastline which track the Great White Sharks when they pass within 500m of the receiver. These receivers get replaced every few months and the data helps track the Great White Sharks movements.
Throughout the trip, there were constantly 5-10 Bronze Whaler/Copper Sharks around the boat.
By the end of the trip, we had spotted Great White Sharks and about 20 Bronze Whalers/ Copper Sharks
Book your trip with Great White Shark Tours to experience this amazing experience for yourself.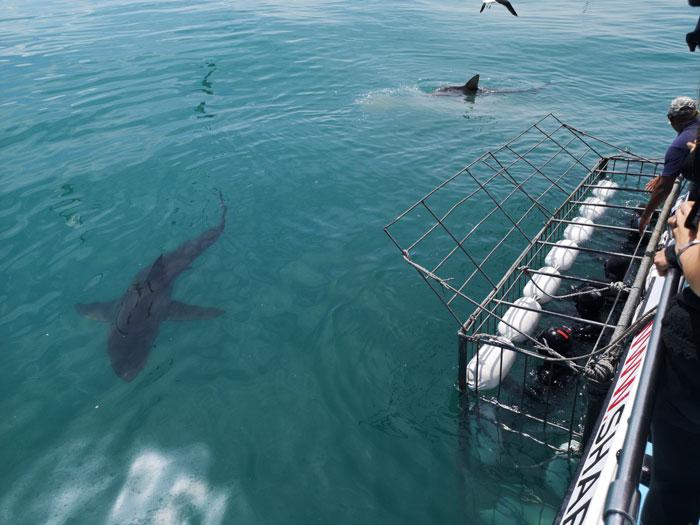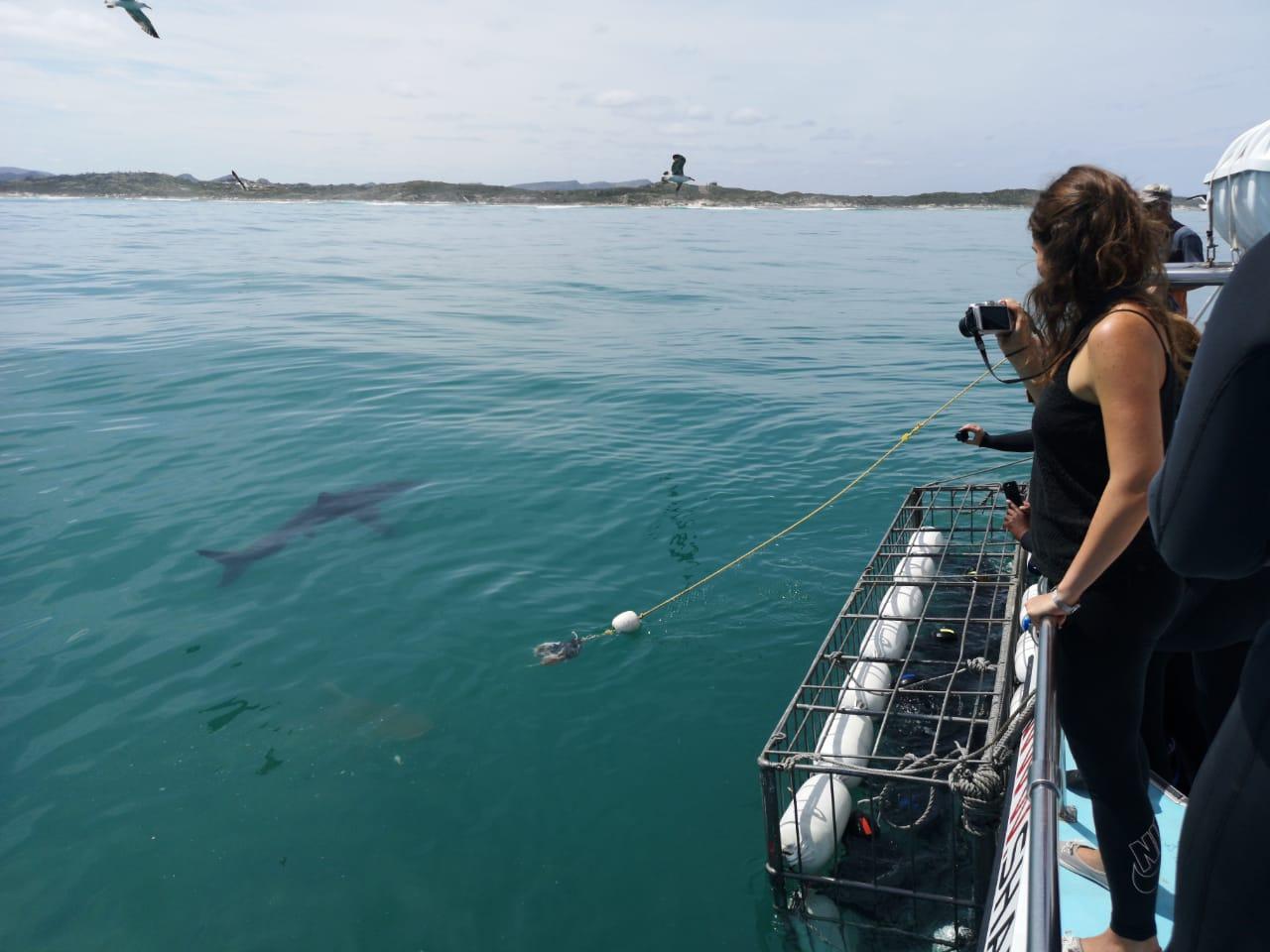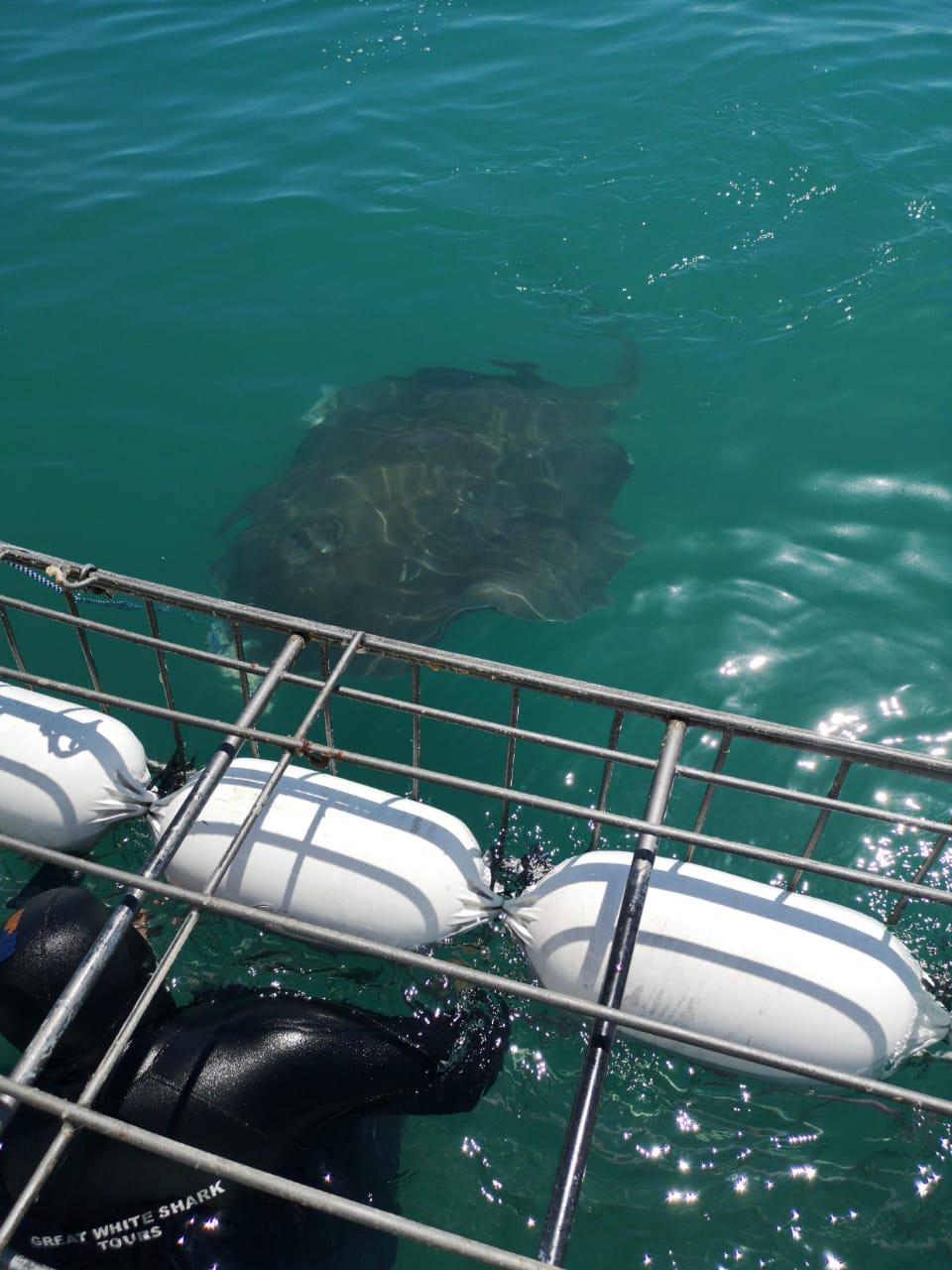 de