Daily Shark Cage Diving Blog 11 January 2020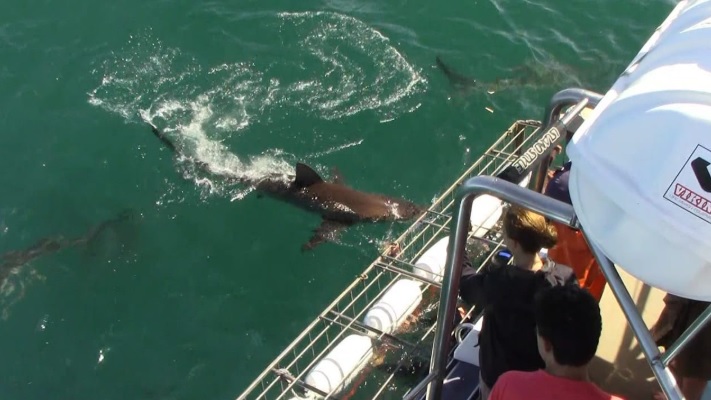 Poor viz was no problem as the warm water and active sharks kept the divers in the cage! The guest enjoyed the summer sun and the impressive views of the bronzies snugly from the boat. On our way back we went passed Geyser Rock where the 60 Cape Fur seals took the guests by surprise and had the cameras clicking! All in all, our guests were treated to a spectacular marine experience!
BOOK ONLINE and get a FREE video link of your trip.