Sharks puke their guts out… literally!
Monday, 06 January 2020
Linda Chivell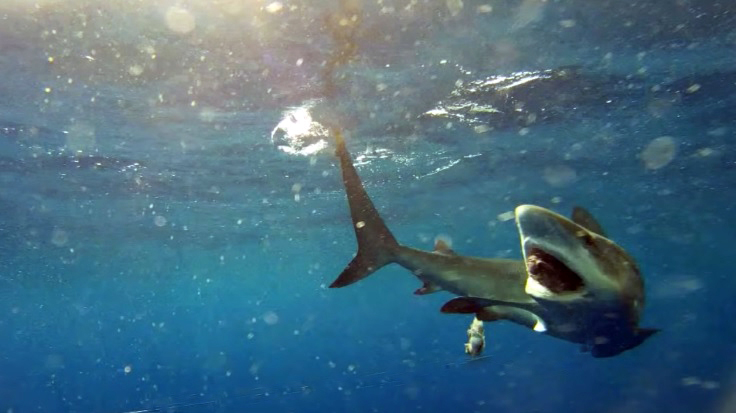 After a bout of particularly nasty food poisoning, you might be forgiven for using the expression "puking my guts out." But then you haven't -- not really. You just threw up your stomach contents -- your tummy and intestines stayed inside your body
No so with sharks. They have a neat trick called "gastric eversion" up their proverbial sleeve.
Basically, if a shark wants or needs to eject its belly contents, it just FLIPS its stomach out of its mouth, and everything goes flying -- a little like dumping out your pockets to empty them. In the case of the shark, every once in a while, it just needs to clean all that debris that begins to gather in its belly after meals. Bones, feathers, turtle shells, anything that a shark should not have consumed must also be ejected this way.
Sharks puke when they feel they are in danger and super stressed out, such as when they get caught in a fishing line or pulled onto a boat for tagging. With an empty belly, free of difficult-to-digest stomach contents the shark can possibly switch more quickly to a OMG-get-me-out-of-here flight.
Believe it or not, some gluttonous sharks will even vomit simply so they can eat more. Sharks feeding on baleen whale carcasses are known to vomit once full and then immediately return to eating.
Stomach eversion – or puking- is a pretty handy trait for a shark on the run....ehh. swim!