Daily Shark Cage Diving Blog 16 December 2019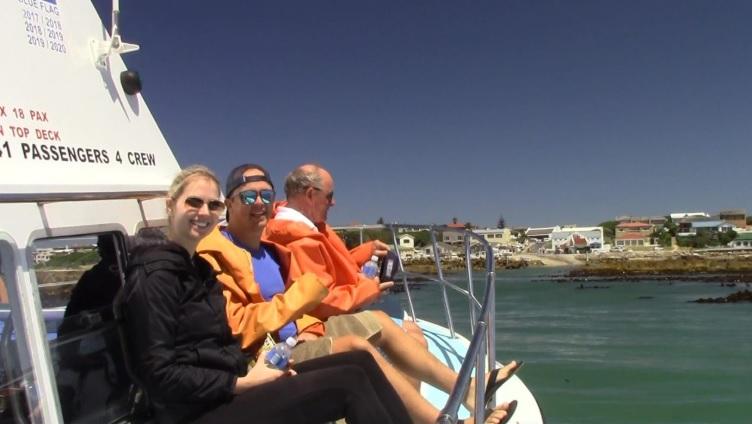 This morning's trip started off early as we headed off to Joubert se Dam. The first 7 bronze whaler sharks were spotted only minutes after arrival. After the briefings, the first divers donned wetsuits and slipped into the cage. They braved the chilly water for some extremely close views and was greatly rewarded by super active copper sharks. In the end, we saw 40 different individuals and returned home hugging our beautiful coastline. Besides our majestic sharks, we sometimes encounter other wildlife in our bay as well. Today we were lucky enough to spot some Indo-pacific Humpback Dolphins as well.
Who wants to go on a shark cage diving adventure with us? Book your trip here.