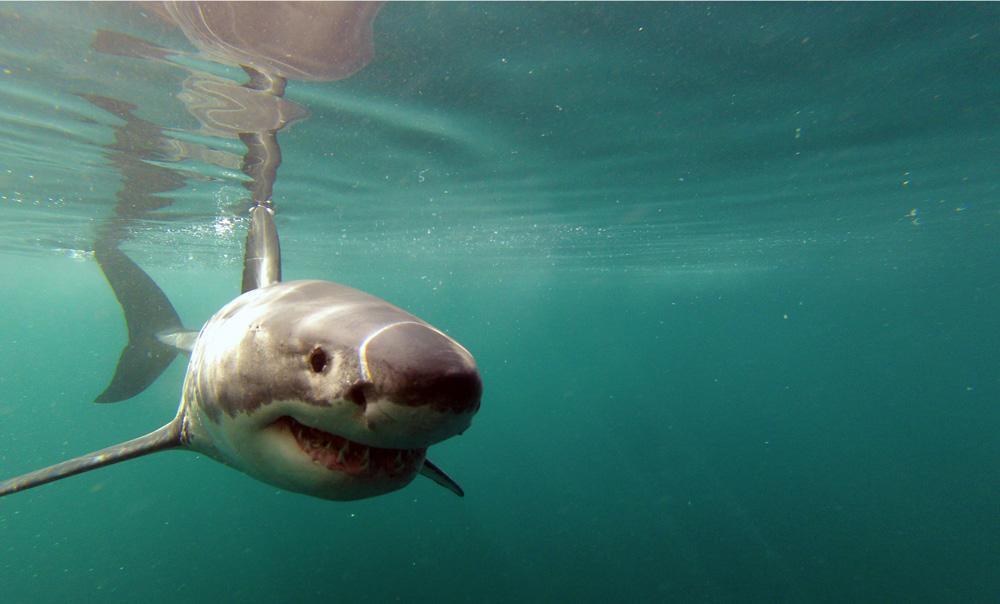 Photo: - Lukas Fourie, Infinity Films
It's not just their teeth and jaws that people find so captivating. It's also their funky shapes and unique skeletal makeup that capture attention.
Unlike humans and most land animals, sharks have mineralized cartilage skeletons instead of bones. This allows them to move at unbelievable speeds through the water. Since cartilage weighs less than bone and is less dense, sharks can bend, swim, and maneuver in the ocean much differently than their bony fish counterparts.
One would assume that since humans and many animals tend to get stiffer and perhaps tougher as they reach adulthood, that the same would be true for sharks. Much to their surprise and contrary to their hypothesis, the opposite is true in these swift-swimming marine predators.
Results of the study, published in the Journal of Experimental Biology, show that the younger sharks were stiffer (able to resist compression) and tougher (able to absorb more energy) than older sharks. The researchers speculate that cartilage from younger sharks has fewer "interruptions" in the mineral matrix within the cartilage.
They also discovered that the cartilage was stiffer and tougher toward the back of the body suggesting that this body region is better equipped to handle the mechanical loading that occurs during swimming.
Bottom line:

The charismatic daddy great white sharks can bend, swim, and maneuver in the ocean much easier than his siblings.
Shark cage diving with Great White Shark Tours